How To Clean Your Timbuk2 Bag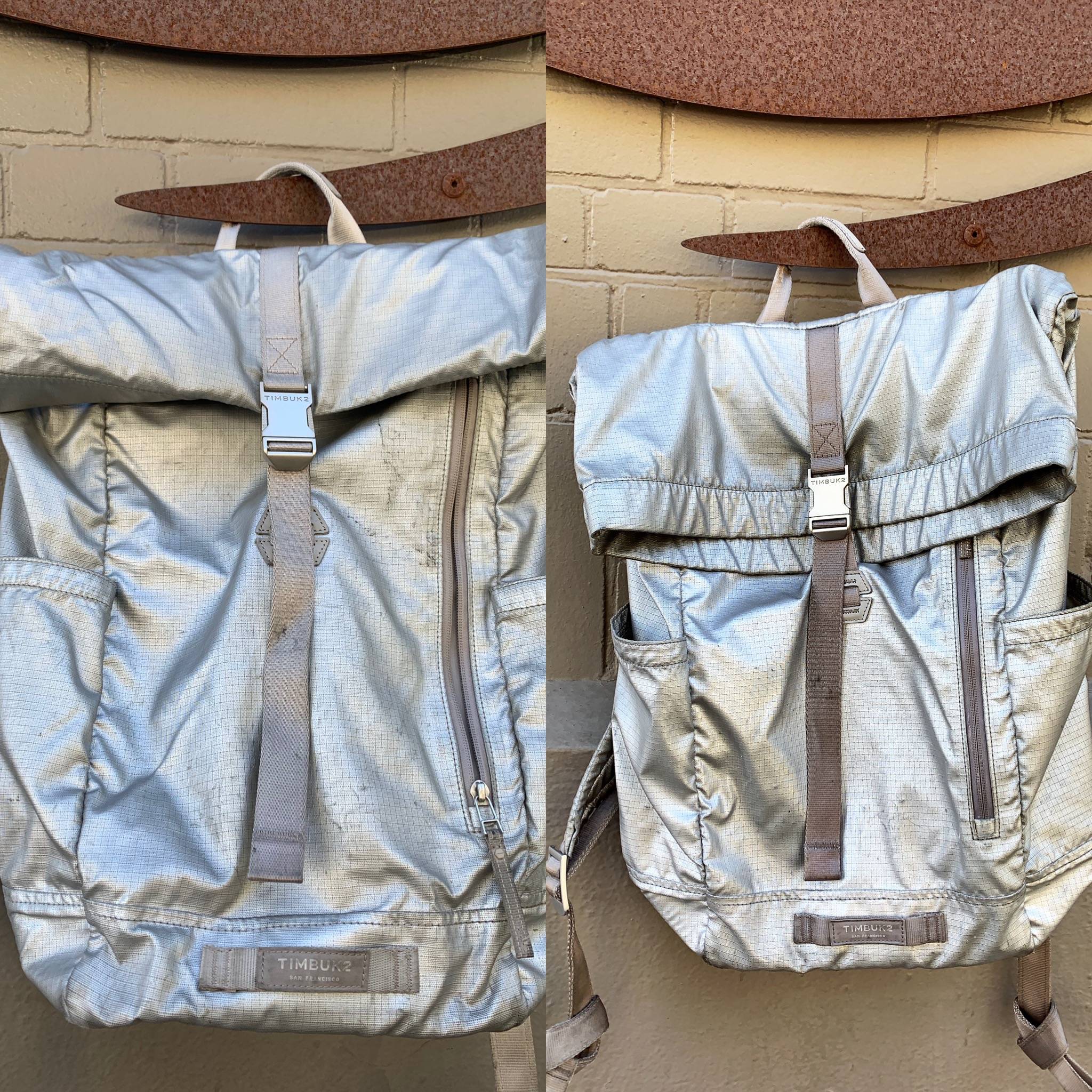 ---
TLDR:
We recommend spot cleaning, but you can give your bag a nice soak and scrub if it needs it

Do NOT put your Timbuk2 bag in the Washer

Do NOT put your Timbuk2 bag in the Dryer
---
Our bags are known for being tough and playing rough. Over time this may begin to show a little on the outside, especially when it comes to lighter fabrics. Don't be afraid to give your bag a good solid dunk and scrub in the tub, sink or a bucket.
Stuff that will help:
Bucket

Damp towel or sponge

Mild detergent (Do not use detergents with harsh chemicals as it will damage the fabric)

Cleaning tool/Scrubber

Water source
Fill bucket with the mild detergent and some water. Dip your cleaning tool/scrubber into the bucket and get ready to scrub.
Scrub scrub scrub!! But be gentle.
Note: Do not scrub the inside of your bag, Custom Messenger Bags among other bags with Thermoplastic polyurethane (TPU) lining will get damaged if scrubbed

When cleaning the inside of your bag, use the damp towel or sponge to wipe the lining.
Wipe off the suds with a towel.
Hang/lay your bag and leave it out to dry.
Be sure not to place your bag under harsh weather conditions that could cause some damage while it being exposed...oh and be sure it's sunny outside, can't dry a bag if it's raining… yeah you'd be surprised to know how many people have tried that.